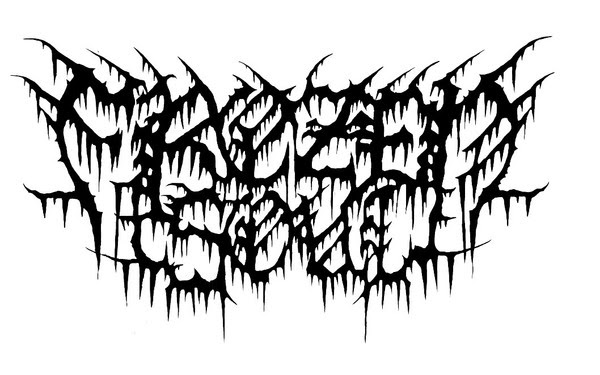 Today rising US-death-metal crew FROZEN SOUL proudly celebrate the reissue release of their 2019 Demo EP Encased in Ice that not only includes the original tracks but also four additional bonus tracks. One of them being the previously unreleased track "Tormented by Time" that is now available on all digital platforms.
The band comments:
"Tormented by time is one of our favorite songs, during the writing process for crypt of ice we struggled with figuring out which song we were going to leave off the record and we ended up deciding that tormented by time was a strong enough song to be released on its own and we are so happy to finally have it online for everyone to hear! Straight to the point cold school death metal!" states FROZEN SOUL.
The reissue is now available as a 180-gram black LP incl. an A2 poster as well as on all digital platforms. The EP is officially out now, listen to the digital album or get your copy of Encased in Ice, HERE. The album is also exclusively available in the U.S. in the following formats:
Black ice LP & poster Translucent light blue LP & poster exclusively via Decibel Grey marble LP & poster exclusively via Revolver Maelstrom LP & poster band exclusive
FROZEN SOUL also just kicked off their FROZEN WHOLE co-headline tour sharing the stage with their Century Media labelmates SANGUISUGABOGG.
You can check out the tourdates below and get your ticket HERE
10/27- Lexington, KY, THE GREEN LANTERN BAR
10/28- Nashville, TN, THE END
10/29- WINSTON-SALEM, NC, BREAK TIME BILLIARDS
10/30- WEST COLUMBIA, SC, NEW BROOKLAND TAVERN
10/31- ATLANTA, GA , THE MASQUERADE
11/01- ORLANDO, FL, WILLS PUB
11/03- MIAMI, FL, GRAMPS
11/05- HOUSTON, TX, WHITE OAK MUSIC HALL
11/06- DALLAS, TX, CLUB DADA
11/07- AUSTIN, TX, LOST WELL
11/08- SAN ANTONIO, TX, VIBES UNDERGROUND
11/09- EL PASO, TX , ROCKHOUSE BAR & GRILL
11/11- MESA, AZ, THE NILE UNDERGROUND
11/12- HENDERSON, NV, EAGLE AERIE HALL
11/13- LOS ANGELES, CA ,TH ECHO
11/14- ANAHEIM, CA, CHAIN REACTION
11/16- SAN DIEGO, CA, SODA BAR
11/17- SANTA CRUZ, CA, THE CATALYST ATRIUM
11/18- SACRAMENTO, CA, HOLY SIVER
11/20- SEATTLE, WA, EL CORAZON
11/21- PORTLAND, OR, HAWTHORNE THEATRE
11/22- BOISE, ID, THE SHREDSR
11/23- SLC , UT, THE LODING DOCK
11/24- DENVER, CO, LOST LAKE
11/26- KANSAS CITY, MO, THE RINO
11/27- DES MOINES, IA, LEFTYS
11/28- MINNEAPOLIS, MN, 7TH STREET ENTRY
11/30- CHICAGO, IL, BEAT KITCHEN (SOLD OUT)
12/01- INDIANAPOLIS, IN, HOOSIER DOME
12/02 – DETROIT, MI, THE SANCTUARY
12/03- LAKEWOOD, OH, THE FOUNDRY
12/04- BUFFALO, NY, MOHAWK PLACE
12/05- SYRACUSE, NY, THE LOST HORIZON
12/07- CAMBRIDGE, MA, THE MIDDLE EAST
12/08- PHILADELPHIA, PA, KUNG FU NECKTIE
12/09- NEW YORK, NY, SAINT VITUS (SOLD OUT)
12/10- BALTIMORE, MD, METRO GALLERY
12/11- COLUMBUS, OH, ACE OF CUPS
12/12- PITTSBURGH, PA , CRAFTHOUSE STAGE & GRILL
ENCASED IN ICE-TRACKLIST
SIDE A
Encased in Ice                     00:04:28
Hand of Vengeance             00:03:51
Witches Coven                    00:03:12
Merciless                             00:03:37
SIDE B
Tormented by Time              00:02:31
Mandatory Suicide               00:04:22
Morbid Devourment             00:05:08
Crypt of Ice                          00:03:41
Follow FROZEN SOUL: