Reborn as forward-thinking explorers of the extreme metal cosmos, CRYPTOSIS is what happens when metal is allowed to evolve, to expand and to breathe. An invigorating shot in the arm for the entire metal scene, it's guaranteed that their album is to be one of 2021's most talked-about debuts. Due to be released on Century Media Records, the first chapter in the CRYPTOSIS story will have you gripped from the start.
CRYPTOSIS released their debut album "Bionic Swarm" on March 26th. The album is available in the following formats and can be ordered HERE! 
CD Digipak – all outlets Gatefold black LP+CD – all outlets Gatefold dark green LP+CD – CM EU Onlineshop (200 LPs) https://www.cmdistro.de/ Gatefold red LP+CD – Band Shop (200 LPs) https://cryptosis.net/shop/ Gatefold neon yellow LP+CD – District 19 Shop (200 LPs) http://www.district-19.com/shop Gatefold golden LP+CD – EMP & Nuclear Blast (100/100 LPs) https://www.emp-online.com/ https://www.metal-shop.eu/z/nuclear-blast/ Digital Album – all platforms
To celebrate their latest release and debut album "Bionic Swarm", CRYPTOSIS will play a live stream show tomorrow, April 24th, starting at 20:45pm CET.
The stream will be for free and you can join it here: https://youtu.be/qrgi1jEnB38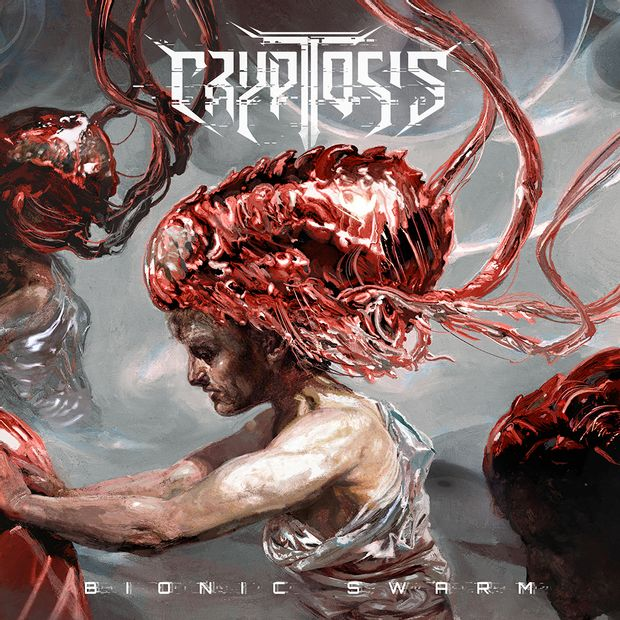 Gatefold cover art created by Eliran Kantor.
Cryptosis logo by: Christophe Szpajdel
Bionic Swarm Track List
Overture 2149 Decypher Death Technology Prospect of Immortality Transcendence Perpetual Motion Conjuring the Egoist Game of Souls Mindscape Flux Divergence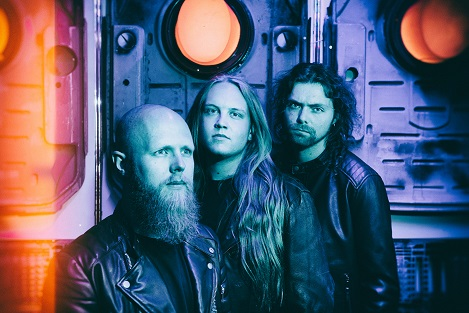 Cryptosis are:
Laurens Houvast (vocals/guitar)
Frank te Riet (bass/mellotron/backing vocals)
Marco Prij (drums)
Cryptosis online:
https://cryptosis.net/
https://www.facebook.com/CryptosisNL/
https://www.instagram.com/cryptosis_band/?hl=en