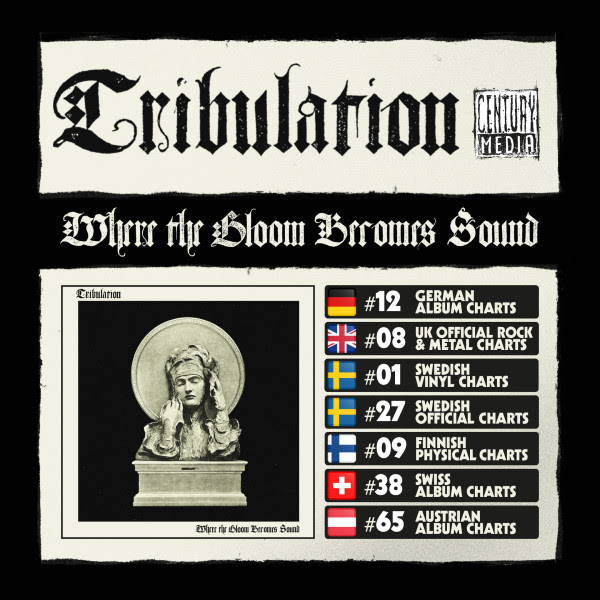 Sweden's Tribulation have just released their latest album "Where The Gloom Becomes Sound" and could achieve chart entries in several European countries:
#08 in UK Official Rock & Metal Charts
#12 in German Album Charts
#01 in Swedish Vinyl Charts
#27 in Swedish Official Charts
#09 Finnish Physical Charts
#38 in Swiss Album Charts
#65 in Austrian Album Charts
The band comments:
"We are very grateful for all the support in spreading our gloom around the world, a kind of glistening gloom that might be needed for some in these grey and dull times! Stay resilient, be patient and keep the creative fires burning!"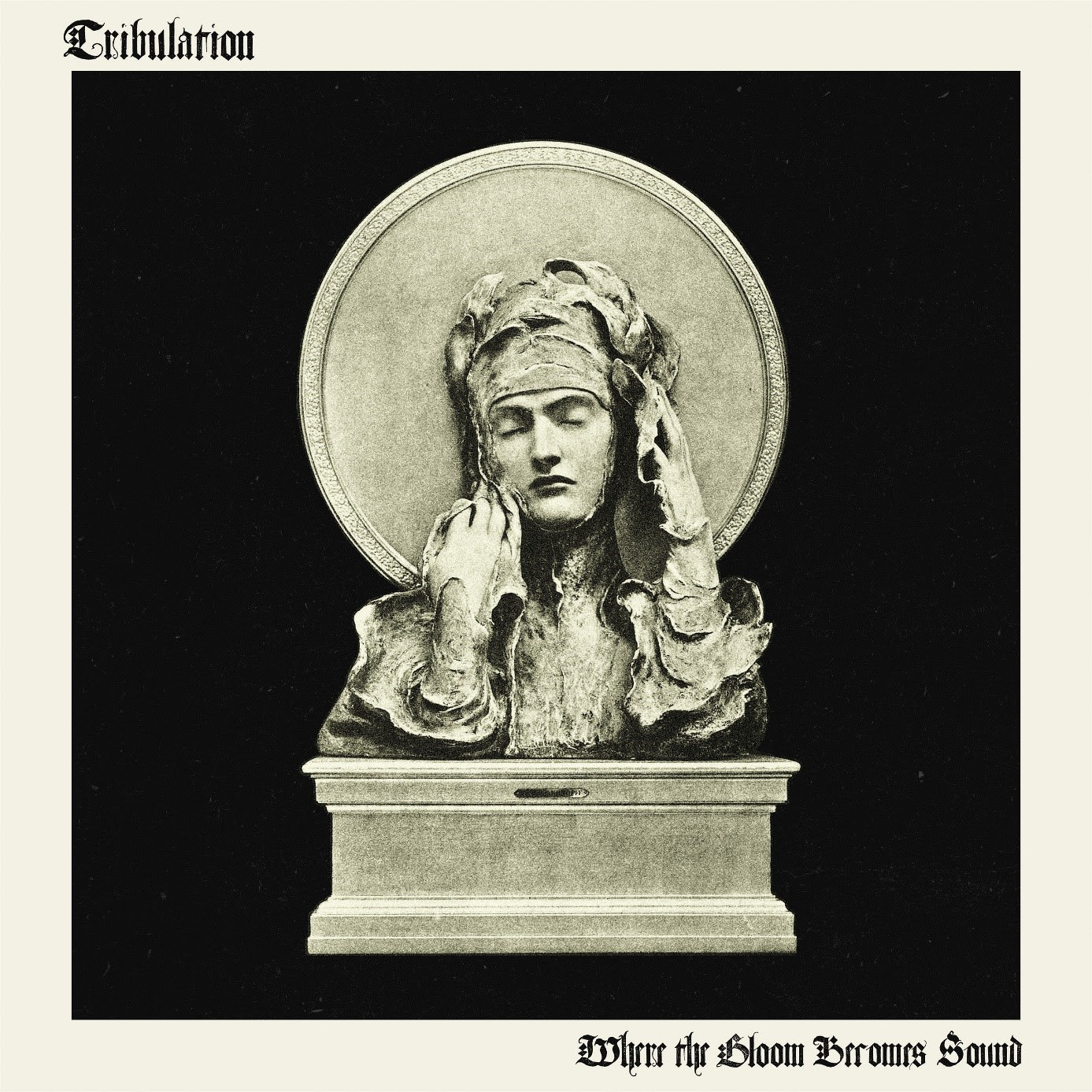 "Where the Gloom Becomes Sound" can be purchased in its various formats HERE!
Where the Gloom Becomes Sound track-listing
In Remembrance
Hour of the Wolf
Leviathans
Dirge of a Dying Soul
Lethe
Daughter of the Djinn
Elementals
Inanna
Funeral Pyre
The Wilderness
Bonus tracks:
The Dhampir, Pt. I *
The Dhampir **
Månvisan ***
*) Bonus on Ltd. CD Mediabook, First chapter of the song
**) Bonus on Ltd. Deluxe LP Artbook, Complete version of the 18-minute song
***) Bonus on Ltd. Deluxe LP Artbook, Instrumental song
You can check out the previously released singles "Leviathans" HERE, "Hour Of The Wolf" HERE & "Funeral Pyre" HERE!
Unboxing Videos to the Zoetrope format can be found HERE and to all the other formats HERE.
Here is a list of upcoming live-appearances for TRIBULATION in 2021:
TRIBULATION "Where the Gloom Becomes Sound Europa 2021" tour dates
w/ BØLZER & Molassess
Sept. 17, 2021 – Copenhagen (Denmark) – Pumpehuset
Sept. 18, 2021 – Hamburg (Germany) – Gruenspan
Sept. 19, 2021 – Utrecht (The Netherlands) – De Helling
Sept. 21, 2021 – Vosselaar (Belgium) – Biebob
Sept. 22, 2021 – London (UK) – The Dome
Sept. 23, 2021 – Paris (France) – Petit Bain
Sept. 24, 2021 – Milan (Italy) – Slaughter Club
Sept. 25, 2021 – Aarburg (Switzerland) – Musigburg
Sept. 26, 2021 – Essen (Germany) – Turock
Sept. 28, 2021 – Heidelberg (Germany) – Halle 2
Sept. 29, 2021 – Munich (Germany) – Technikum
Sept. 30, 2021 – Krakow (Poland) – Kwadrat
Oct. 1, 2021 – Prague (Czech Republic) – Nova Chmelnice
Oct. 2, 2021 – Budapest (Hungary) – Barba Negra
Oct. 3, 2021 – Vienna (Austria) – Szene
Oct. 5, 2021 – Berlin (Germany) – Hole44
Oct. 6, 2021 – Malmö (Sweden) – Babel
Oct. 8, 2021 – Gothenburg (Sweden) – Valand
Oct. 9, 2021 – Oslo (Norway) – Parkteatret
TRIBULATION live 2021:
June 19, 2021 – Dessel (Belgium) – Graspop Metal Meeting
June 15-17, 2021 – Gävle (Sweden) – Gefle Metal Festival
Aug. 3-7, 2021 – Bergen (Norway) – Beyond The Gates Festival
Sept. 12, 2021 – Stockholm (Sweden) – Macken Festival
And more dates to be announced soon…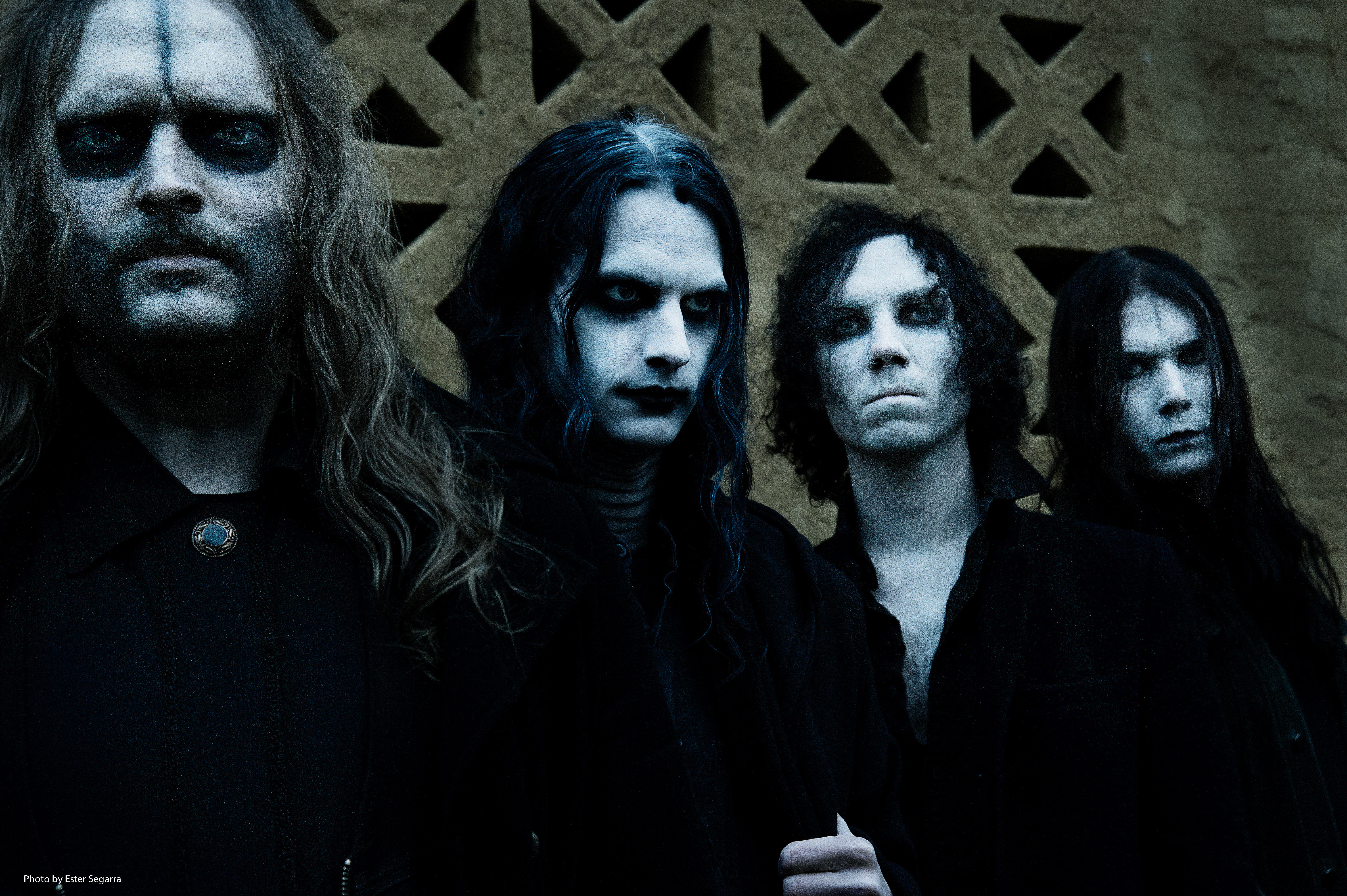 Tribulation line-up
(From left to right on photo!)
Johannes Andersson – vocals, bass
Adam Zaars – guitars
Joseph Tholl – guitars
Oscar Leander – drums