"Road-tested and tour tight, Eyehategod's swinging doom sounds as kinetic as ever…"
-Consequence of Sound
Eyehategod, whose eagerly-awaited new album, "A History of Nomadic Behavior", arrives on March 12th, have shared a third song from the forthcoming album, releasing "Built Beneath the Lies" this morning. Click HERE to listen! 
Eyehategod singer Mike IX Williams said of the track: "'Built Beneath the Lies' is another acidic Eyehategod song playing in the background while the back alleys burn with nervous alcoholic tension and people all over cancel their summer plans to stare at the wall..."
"Built Beneath the Lies" is the third preview of the 12-song album, with the New Orleans-based band releasing both the "bulldozing" (Revolver) song "Fake What's Yours" and the prescient "banger" (Stereogum) "High Risk Trigger ". Early coverage of the album points to a worthy return for the storied sludge outfit, with The Pit saying A History of Nomadic Behavior "keeps up their incredible legacy" and Exclaim noting the release "offers all of the moody, distorted aggression that we've come to expect from the band."
The album's arrival follows a period that saw the New Orleans based band on the road for three years, preceded by Williams suffering liver failure and a transplant.
"We toured our asses off for three years and that's where A History of Nomadic Behavior basically comes from," adds Williams before touching on his health challenge: "Death is a part of life, it's a roll of the dice. Sometimes you take life as it comes, other times you fight to stay alive."
The album was produced by Eyehategod, Sanford Parker (Yob, Voivod) and James Whitten (Thou, High on Fire), with mixing by Whitten. The band recorded at HighTower Recording and Hypercube studios.
The album is available in the following formats and can be pre – ordered HERE!
CD Digipak – all outlets Black LP+CD & Poster – all outlets Digital Album – all platforms Coke bottle green LP+CD & Poster (limited to 200) – EU Online Shop (almost sold out!) Grey LP+CD & Poster (limited to 200 – ALMOST SOLD OUT at CM Distro online store) Magenta LP+CD & Poster (limited to 300) – CM Distro Creamy white LP+CD & Poster (limited to 200) – EMP & Nuclear Blast Lilac LP+CD & Poster (limited to 200) – Bandshop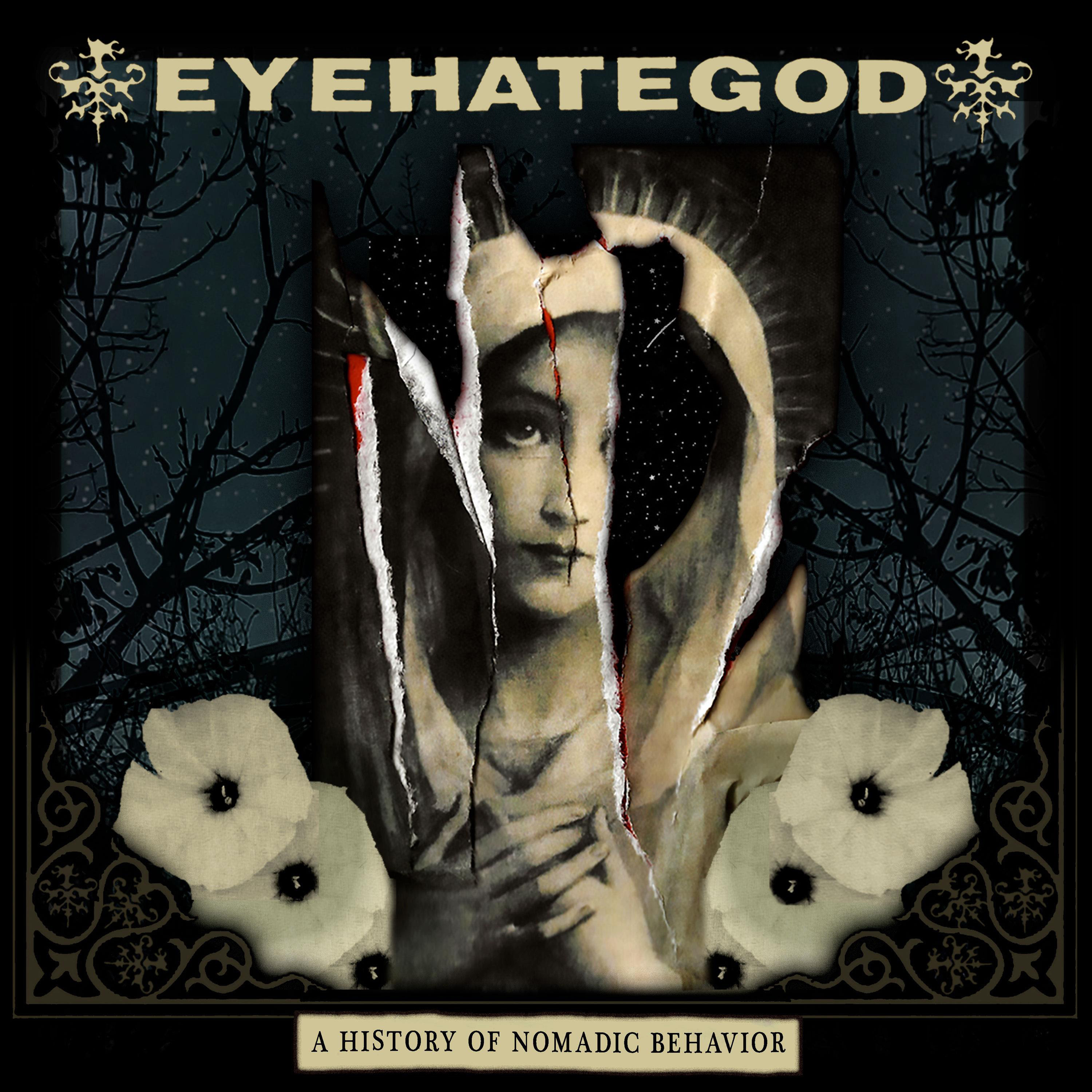 "A History of Nomadic Behavior" track list:
Built Beneath the Lies The Outer Banks Fake What's Yours Three Black Eyes Current Situation High Risk Trigger Anemic Robotic The Day Felt Wrong The Trial of Johnny Cancer Smoker's Place Circle of Nerves Every Thing, Every Day
About EyeHateGod
New Orleans' Eyehategod is the snarling, bilious sound of dead-end America. Since 1988, they've been a soundtrack for the troubled masses. Pitchfork dubbed them the "quintessential Southern sludge band," Rolling Stone said they are one of "America's great live bands," and Thrasher said they are "true musical pioneers in every sense of the word." Anyone familiar with Eyehategod's story knows this is survivor's music, a sound unto itself where Sabbathian riffs are meted out with a caustic anger that goes beyond punk. That's been the blueprint since guitarist Jimmy Bower (also of NOLA supergroup, Down) founded the band in 1988 with vocalist Michael IX Williams joining not long after. With a discography including sludge-punk mainstays like In the Name of Suffering (1990), Take as Needed for Pain (1993) Dopesick (1996), Confederacy of Ruined Lives (2000) and 2014's eponymously-titled LP, released in the US through Housecore Records, Eyehategod laid the cracked foundation for their infamous and influential sound. Gary Mader is the band's bass player, with Aaron Hill on drums.
EyeHateGod Online:
Website
Facebook
Instagram
Twitter