HIDEOUS DIVINITY release drum playthrough video for "Anamorphia Atto III"
Italian Technical Death Metal force HIDEOUS DIVINITY release a drum playthrough video for the track "Anamorphia Atto III" taken off of their current album "SIMULACRUM", which got released in 2019. Check out the video HERE
With a strong passion for drums since the early childhood, Giulio Galati started taking drum lessons at the age of 10 with Armando Bertozzi, Stefano Rossini, Daniele Pomo (St. Louis College of Music), Lucrezio De Seta, Ettore Fioravanti (Santa Cecilia Conservatory of Music) and Giampaolo Rao.
The educational path led him through different music styles like jazz, Latin, fusion, and rock. Thanks to the influence of all these styles and the variety of music listened to, he evolved to metal drumming and to the use of the double pedal by developing a personal language that attempts to melt together everything he has been and continues to be exposed to.
Huge inspirations were and still are Dave Weckl, Vinnie Colaiuta, Kiko Freitas, Gavin Harrison, Mike Portnoy, George Kollias, Derek Roddy, and Thomas Haake.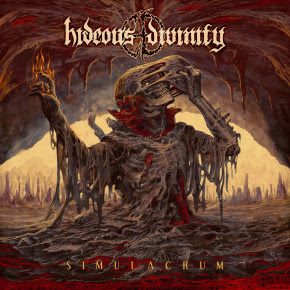 "SIMULACRUM" Tracklisting:
Deleuzean Centuries (05:02) The Embalmer (04:36) Condense (00:28) Anamorphia Atto III (06:08) The Deaden Room (03:33) Actaeon (04:33) Bent Until Fracture (04:29) Seed of Future Horror (04:35) Prey to a Vision (03:47) Implemini Exitio (03:41) Blood of the Zodiac (Cover) (06:08) Cursed in Eternity (Cover) (04:08)
Get your copy of the album or stream it here: https://HideousDivinity.lnk.to/Simulacrum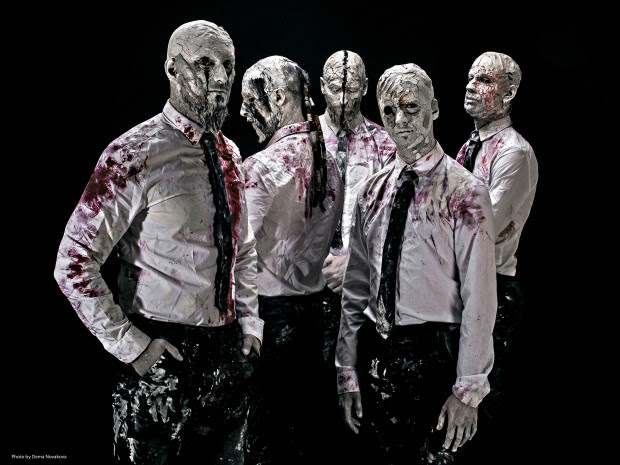 HIDEOUS DIVINITY are
Enrico "H." Di Lorenzo (vocals)
Enrico Schettino (guitars)
Riccardo Benedini (guitars)
Stefano Franceschini (bass)
Giulio Galati (drums)
HIDEOUS DIVINITY online
https://www.facebook.com/hideousdivinity
https://www.instagram.com/hideousdivinity
https://twitter.com/hideousdivinity
EU Merch Store
Management and EU/Rest of the World booking:
Tito Vespasiani – tito.dta@gmail.com
Booking for North America:
Stephan Mellul @ Continental Concerts USA – steph@continental-concerts.us