THE ALLIGATOR WINE – Release Lyric Video To "Voodoo" & Announce Tour Dates For Fall 2020
After releasing their debut album "Demons Of The Mind" in April, German retro rock duo The Alligator Wine treat us with yet another mesmerizing video.
 
Click HERE to watch the clip to "Voodoo". 
Here is what the band says:
"Ladies and Gents! It's time to cut loose! Let's dive into the madness of the Alligator!  Shake your hips, bang your head! Here comes Voodoo!"
"Demons Of the Mind" is available in the following formats and can be ordered HERE! 
Black LP + CD Yellow LP + CD CD Digipak Digital album
In other good news, the band were able to postpone their tour dates to October 2020. See below for exact dates:
02.10.2020 Jena (Germany) – Rosenkeller
03.10.2020 Berlin (Germany) – Urban Spree
14.10.2020 Oldenburg (Germany) – Polyester Club
16.10.2020 Wiesbaden (Germany) – Kreativfabrik
17.10.2020 Freiburg (Germany) – Räng Teng Teng
20.11.2020 Viechtach (Germany) – Altes Spital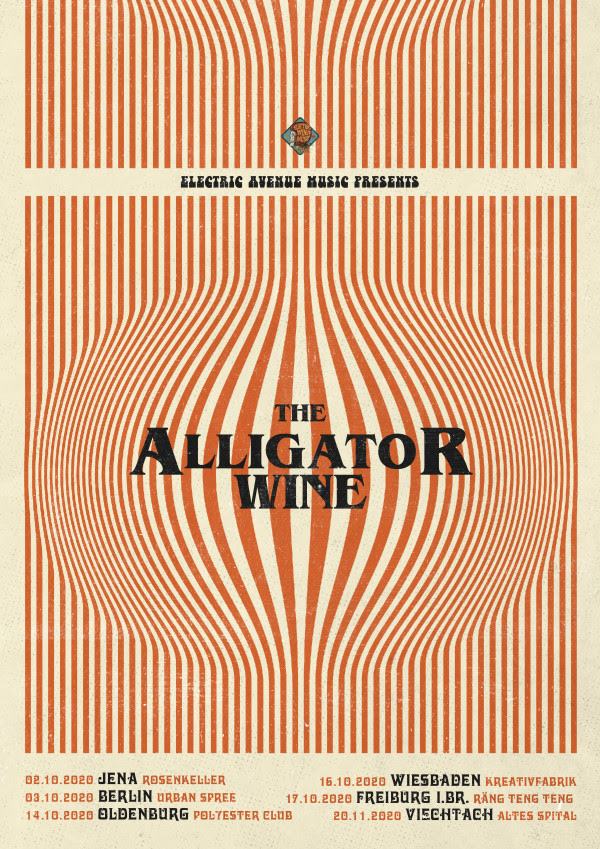 The Alligator Wine were founded in 2016 as an experimental Krautrock project by: Rob Vitacca (voice, organ, moog bass, percussion) and Thomas Teufel (drums, spooky voice)
Combining the vibes of experimental 70s music with a certain, modern pop appeal was the goal. Their unique instrumentation makes them stand out immediately. Going for a distorted organ in a 100% guitar dominated scene and replacing the bass guitar with an analog synth was the key to their sound.
They released their first EP "The Flying Carousel" in 2018, followed by the first tour supporting The Picturebooks. "Demons of the Mind" is the culmination of everything they have done so far. Balancing between suicidal party mode and the deepest, melancholic moments, this album offers a variety of atmospheres that have never been presented like this.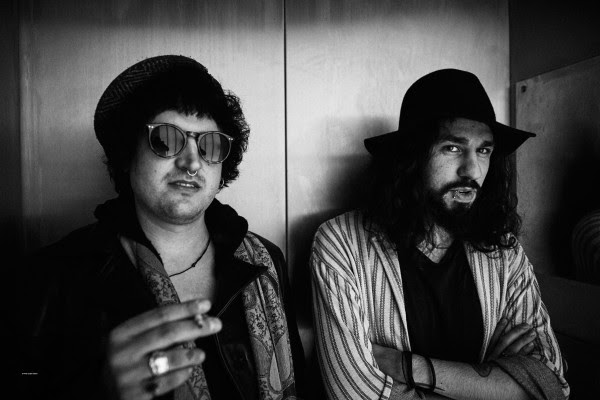 THE ALLIGATOR WINE are:
Roberto Vitacca – Vocals, Organ, Synthesizer
Thomas Teufel – Vocals, Drums, Percussion  
THE ALLIGATOR WINE online: