BORKNAGAR launch video for "Voices"
"True North" album out today!
Norway's avant-garde Black Metal pioneers and innovators BORKNAGAR arise at their most spirited and resplendent on their 11th studio album, "True North", which is being released today via Century Media Records.
Today BORKNAGAR also launch a video directed by Lars A. Nedland and Alexander Olsson / RedinkFrame for the album's closing track "Voices". Check it out here: https://youtu.be/ksAcIrO1pHc
BORKNAGAR's  Lars A. Nedland (also main vocalist on "Voices"!) commented about the track and its video as follows: ""Voices" is a song cut from a different cloth. It was made in one sitting, it was created backwards, and it came to life in a creative frenzy where it felt like it forced itself into existence rather than being consciously written.
All the vocals were crafted over a single keyboard note and a simple clicktrack, and the song as it appears on the album is almost frighteningly close to the original demo recording, including many of the original demo vocal takes – though the music is further developed and masterfully enhanced by the eminent musicianship of my fellow Borknamen.
Thematically speaking, "Voices" is both an elegy and an introspective celebration of freedom. It's a musical rendering of longing and a directional push towards breaking the shackles of limitation. A lifetime of contemplation distilled into five minutes of music.
I had images appearing in my mind as I was writing the music, so naturally those images had to come to life as a film to complement it. I have been directing for many years, so I took on the job of piecing everything together myself, in collaboration with Alex Olsson and the production company RedinkFrame. This is how the visual side of "Voices" was born. Shot on Alexa with a wide assortment of lenses (including my favourite optical tool, Lensbaby) at 25, 50 and 200 fps, the result came in closer to my vision than I ever imagined possible. This is what voices look like. This is how I imagine their echoes linger in us."
The album's first single "The Fire That Burns" can be heard here: https://youtu.be/qMQyeyW2ZhI
And the second single "Up North" can be seen here: https://youtu.be/NAKWe0DkBsE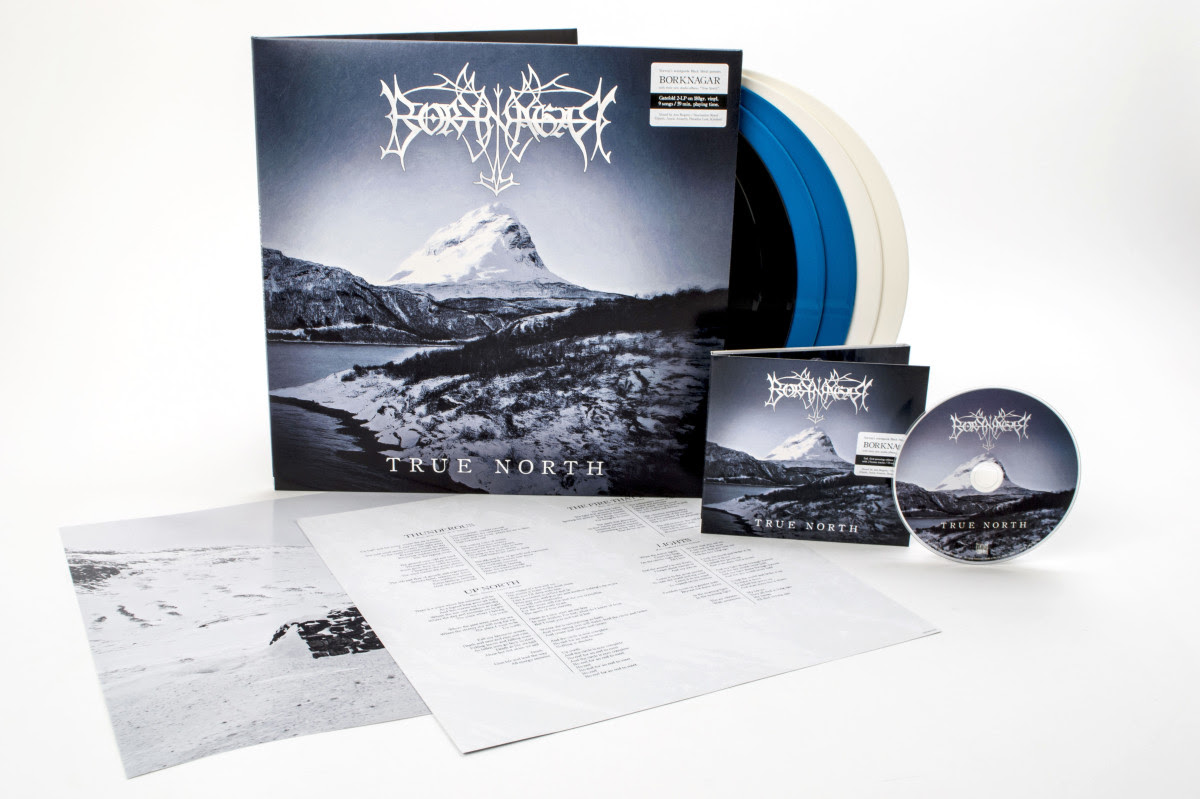 Next to the Digital Download and the LP version (unlimited black vinyl and limited colored runs: white 100x copies and opaque light blue 200x copies in Europe as well as metallic silver 300x copies and metallic golden 200x copies in North America), "True North" will be available in Europe as limited CD Digipak (+2 additional bonus tracks) in its first pressing run.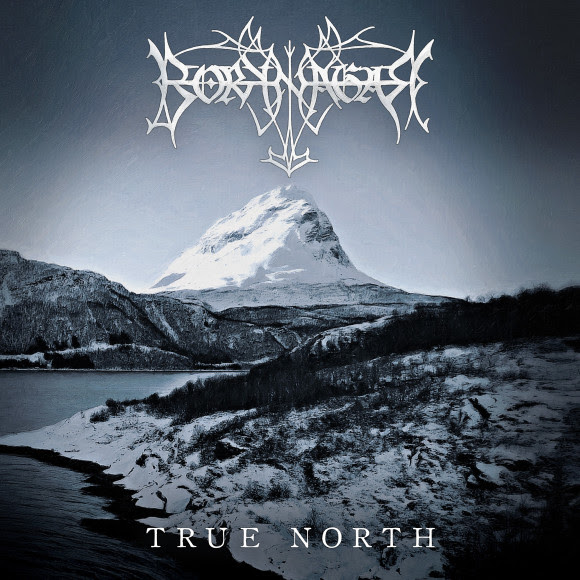 BORKNAGAR – "True North" (59:12)
Tracklisting:
Thunderous (08:34) Up North (06:29) The Fire That Burns (06:33) Lights (05:04) Wild Father's Heart (05:42) Mount Rapture (06:08) Into The White (05:57) Tidal (09:32) Voices (05:07)
————————————–
Wild Father's Heart (Instrumental Demo Version) (06:25) * Bonus Track Up North (Demo Version) (06:38) * Bonus Track  
"True North" is available here: https://Borknagar.lnk.to/TrueNorth
An unboxing clip for the album can be seen here: https://youtu.be/D3zehTP6gjc
"True North" has been receiving raving reviews in the media and was elected "Album of the month" by publications like Metal Hammer (Germany), Legacy (Germany) or also Scream (Norway).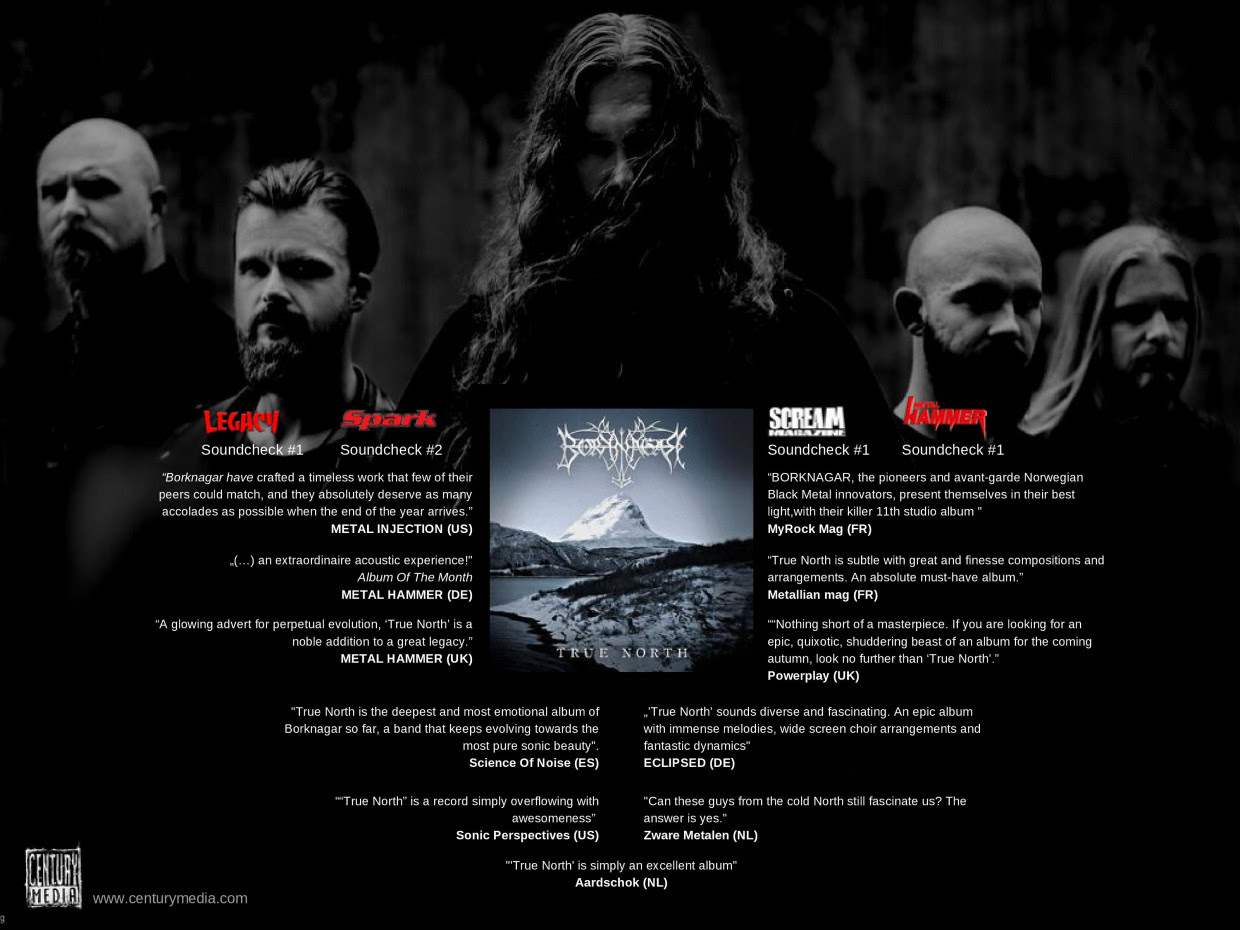 Here is a selection of press quotes about the release:
"…an extraordinaire acoustic experience" – Metal Hammer (DE)
""True North" sounds diverse and fascinating. An epic album with immense melodies, wide screen choir arrangements and fantastic dynamics." – Eclipsed (DE)
"BORKNAGAR, the pioneers and avant-garde Norwegian Black Metal innovators, present themselves in their best light, with their killer 11th studio album" – MyRock (FR)
""True North" is subtle with great and finesse compositions and arrangements. An absolute must-have album." – Metallian (FR)
"'True North' is simply an excellent album" – Aardschok (NL)
"Can these guys from the cold North still fascinate us? The answer is yes." – Zware Metalen (NL)
"BORKNAGAR have crafted a timeless work that few of their peers could match, and they absolutely deserve as many accolades as possible when the end of the year arrives." – Metal Injection (US)
""True North" is a record simply overflowing with awesomeness." –
Sonic Perspectives (US)
"True North is the deepest and most emotional album of BORKNAGAR so far, a band that keeps evolving towards the most pure sonic beauty." – Science Of Noise (ES)
"A glowing advert for perpetual evolution, "True North" is a noble addition to a great legacy." – Metal Hammer (UK)
"Nothing short of a masterpiece. If you are looking for an epic, quixotic, shuddering beast of an album for the coming autumn, look no further than "True North"." – Powerplay (UK)
BORKNAGAR live 2019:
06.12.2019 Madrid (Spain) – Madrid Is The Dark
14.-16.02.2020 Wacken (Germany) – Wacken Winter Nights Festival
More dates to be announced soon…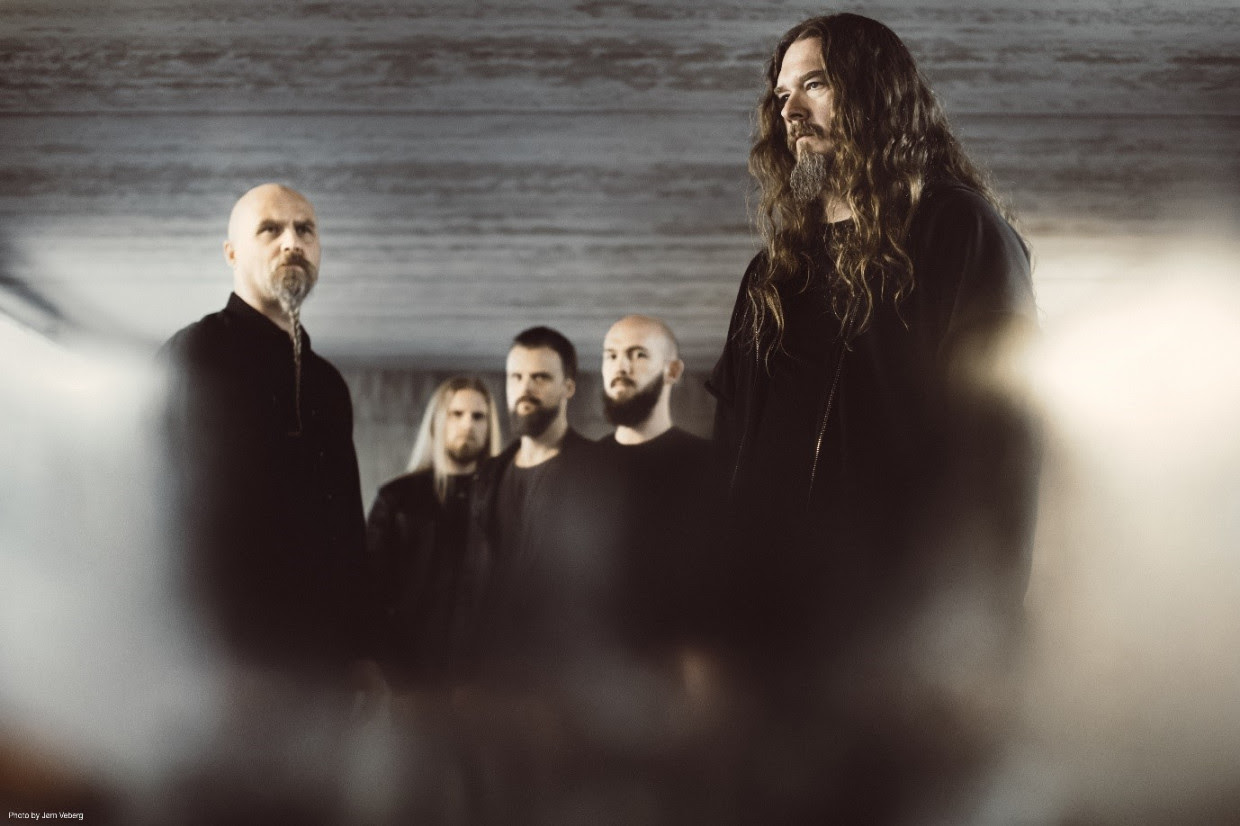 BORKNAGAR line-up, from left to right:
Øystein G. Brun – Clean and Electric Guitars
Jostein Thomassen – Lead Guitars
Lars A. Nedland – Keys & Vocals
Bjørn Dugstad Rønnow – Drums
I.C.S. Vortex – Bass & Vocals
BORKNAGAR online:
www.borknagar.com  
www.facebook.com/borknagarofficial
http://twitter.com/borknagarHQ