After "All Consuming Filth" international grindcore-death-punk force IMPLORE are now releasing a second single "NEVER AGAIN" off of their upcoming 3rd album "ALIENATED DESPAIR", due to be released on September 27th, 2019. For "NEVER AGAIN" IMPLORE teamed up with the one and only Tomas "Tompa" Lindberg of AT THE GATES, DISFEAR and THE LURKING FEAR on guest vocals.
Listen to "NEVER AGAIN" here.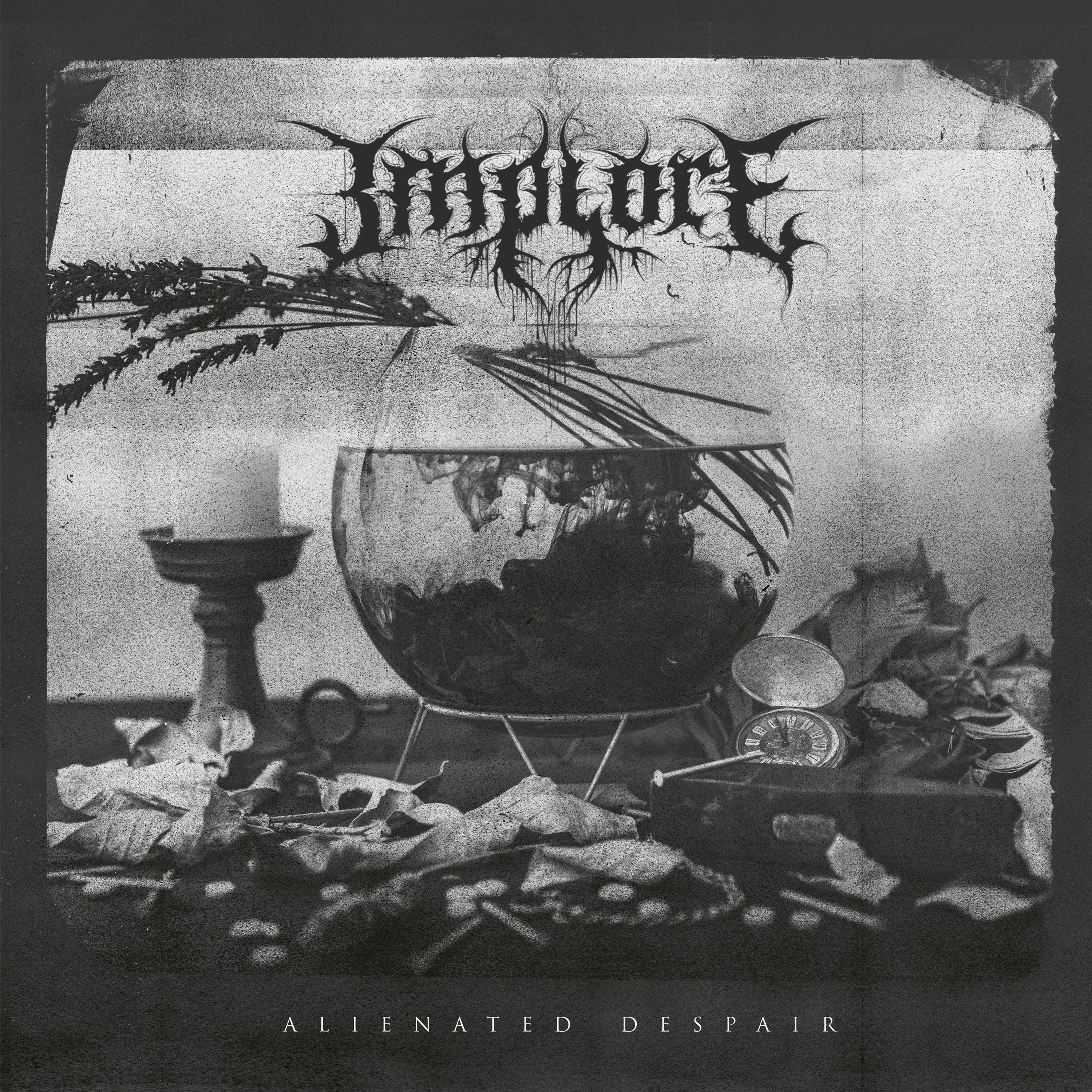 Alienated Despair will be available as Ltd. CD Edition, black LP and digital album.
Pre-Order has started, all formats can be purchased HERE!
Check out the lyric video to the first single "All Consuming Filth" HERE!
To support the release of "Alienated Despair" IMPLORE will take off a tour throughout Europe in September: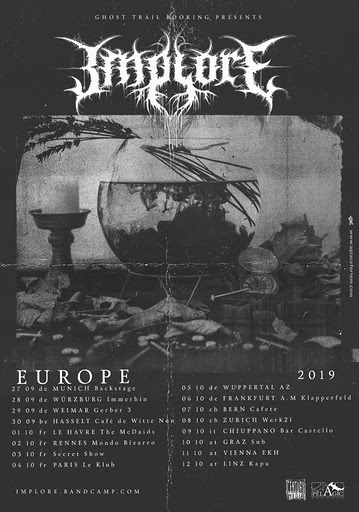 27/09 DE Munich – Backstage
28/09 DE Würzburg – Immerhin
29/09 DE Weimar – Gerber 3
30/09 BE Hasselt – Café de Witte Non
01/10 FR Le Havre – The McDaids
02/10 FR Rennes – Mondo Bizarro
03/10 FR Secret Show
04/10 FR Paris – Le Klub
05/10 DE Wuppertal – AZ
06/10 DE Frankfurt a.M – Klapperfeld
07/10 CH Bern – Cafete
08/10 CH Zurich – Werk21
09/10 IT Chiuppano – Bar Castello
10/10 AT Graz – Sub
11/10 AT Vienna – EKH
12/10 AT Linz – Kapu 
IMPLORE Live 2019
13.09 ES Sant Feliu de Guixols
14.09 DE Hamburg – Knust
IMPLORE have been around since 2013. They've put out two albums, "Depopulation" (2015) and their Century Media debut "Subjugate" (2017), as well as a number of singles and split releases. Just like its members are spread all across Europe, never really settling down anywhere, IMPLORE have literally played  hundreds of shows all over the globe, a good number of which they've booked themselves – always staying true to the DIY spirit inherent in the underground niches of extreme metal and hardcore punk, which goes hand in hand with their unapologetic political and socio-critical direction.
IMPLORE line-up
Gabriel Dubko – Vocals
Eduard Petrolillo – Guitars
Carol Lieb – Bass & Vocals
Markus Matzinger – Drums 
IMPLORE online