Last Friday US heavy metal outfit SPIRIT ADRIFT released their brand new record "Enlightened In Eternity". For the music video for "Battle High" they teamed up with video director Dillon Vaughn (https://DillonV.com).
SPIRIT ADRIFT comment about the video and the song:
"Despite the fact that we are spread across three different states, we made this video happen and we're glad we did. We are finally able to showcase the new US lineup, featuring Preston Bryant on guitar and Sonny DeCarlo on bass. Battle High is a song about the human cost of war. This is an anti-war song, and we made a video to reflect that. It's pretty cliche for metal bands to glorify war, but we wanted to do something more honest and realistic. The stance of this song is more in keeping with the guys who invented metal and wrote songs like Hand of Doom and War Pigs. As always, we're trying to honor that tradition and carry the torch into the future in our own way. They were living in a world with napalm and agent orange, we're living in a world with drone bombing, but the sentiment remains the same. Rest assured, the song and video are still metal as fuck. We hope you enjoy it."
Watch the full live band performing "Battle High" in the official music video here: https://youtu.be/wQAoXtpJeQI
Get your copy of the album here: https://spiritadrift.lnk.to/EnlightenedInEternity
"Enlightened in Eternity" is available in the following formats:
CD Digipak – all outlets Gatefold black LP – all outlets 100x Gatefold transparent orange LP – Evil Greed shop 100x Gatefold transparent magenta LP – CM Mailorder Shop 200x Gatefold light blue LP – CM Distro
SPIRIT ADRIFT live
SPIRIT ADRIFT will be supporting Corrosion Of Conformity on their upcoming European tour in 2021: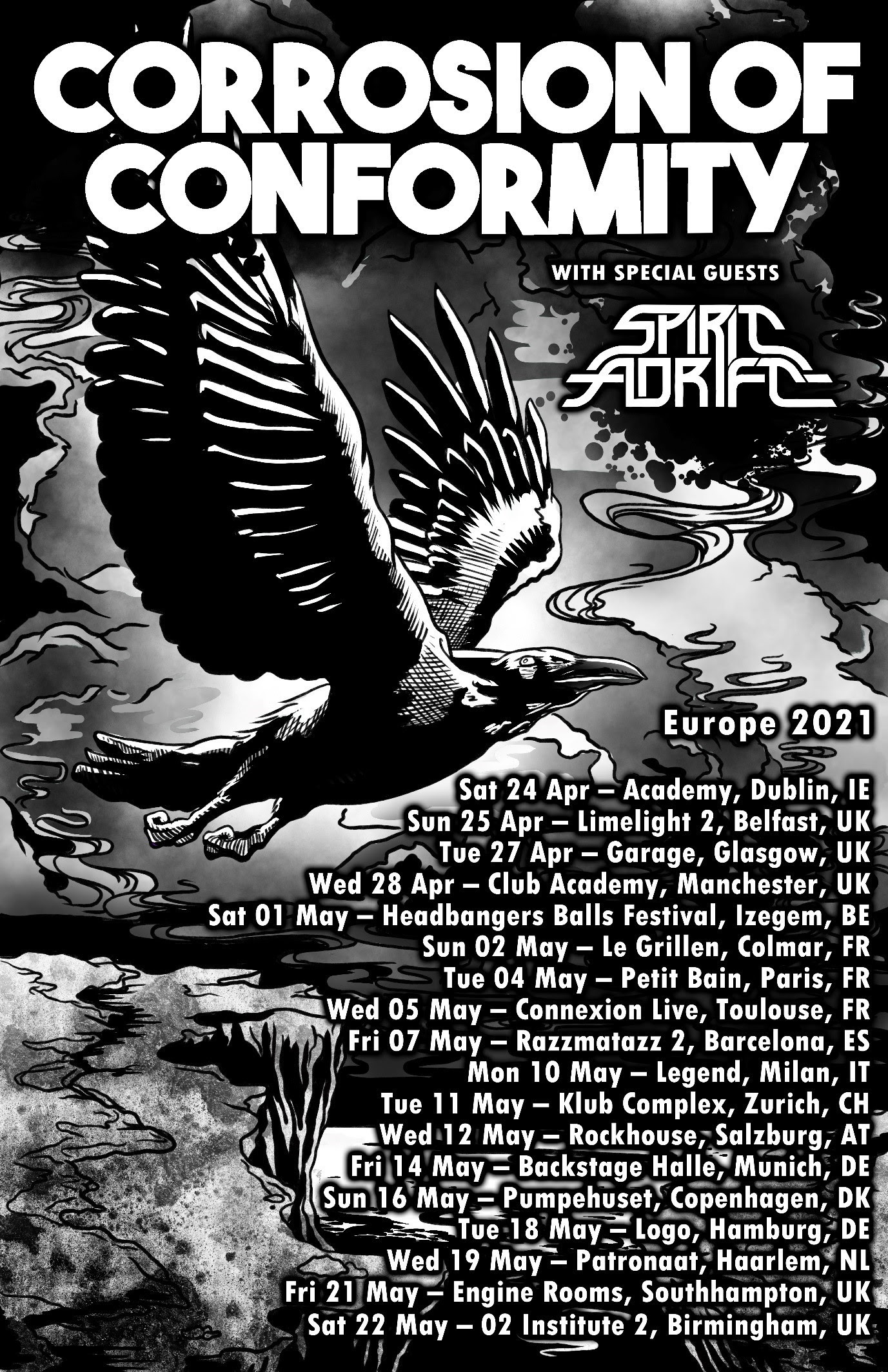 SPIRIT ADRIFT EU Tour 2021:
supporting Corrosion Of Conformity
24/04/2021 AcademyDublin, Ireland
25/04/2021 Limelight Belfast, UK
27/04/2021 GarageGlasgow, UK
28/04/2021 Club AcademyManchester, UK
01/05/2021 Headbangers Balls FestivalIzegem, Belgium
02/05/2021 Le Grillen Colmar, France
04/05/2021 Petit Bain Paris, France
05/05/2021 Connexion Live Toulouse, France
07/05/2021 Razzmatazz Barcelona, Spain
10/05/2021 Legend Milan, Italy
11/05/2021 Klub Complex Zurich, Switzerland
12/05/2021 Rockhouse Salzburg, Austria
14/05/2021 Backstage Halle Munich, Germany
16/05/2021 Pumpehuset Copenhagen, Denmark
18/05/2021 Logo Hamburg, Germany
19/05/2021 Patronaat Haarlem, Netherlands
21/05/2021 Engine Rooms Southhampton, UK
22/05/2021 02 Institute Birmingham, UK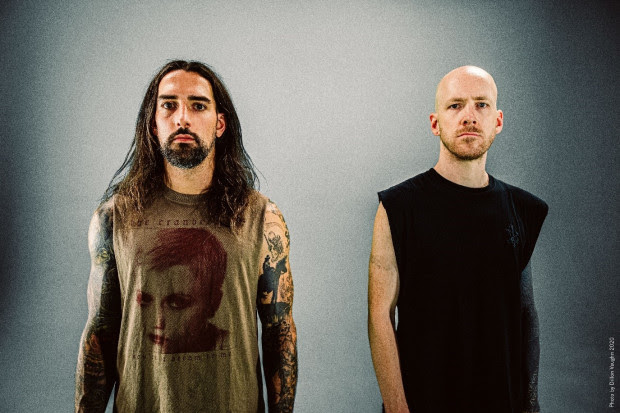 SPIRIT ADRIFT began as an outlet for multi-instrumentalist Nate Garrett, who started the band in 2015 as a studio project encompassing his love for hard rock sensibilities and multiple strains of timeless heavy metal. With the addition of permanent drummer Marcus Bryant, the band started performing live in 2017 and swiftly became a force to be reckoned with. Spirit Adrift refuses to slow down. With 'Enlightened In Eternity', Nathan Garrett, alongside drummer Marcus Bryant, has created yet another monument to the timelessness of heavy metal. And while 'Enlightened…' builds on the sizable foundation established by previous albums, it also sets itself apart in formidable new ways, widening the scope of what Spirit Adrift can be. What Spirit Adrift have mastered, where others have failed, is the ability to invoke the power of metal's past, whether it be the 70s, 80s or even the 90s as we hear on 'Enlightened…', without ever feeling throwback or 'retro'. Spirit Adrift urgently represent the sonic and emotional zeitgeist of 2020. 
SPIRIT ADRIFT are:
Nate Garrett – lead & harmony vocals, guitar, bass
Marcus Bryant – drums 
SPIRIT ADRIFT online:
https://www.facebook.com/SpiritAdrift/
https://www.instagram.com/spiritadrift/
https://www.spiritadrift.com/