One month after the release of their recent EP "LV-426" Italy´s infamous Technical Death Metal combo HIDEOUS DIVINITY drop a brand-new Bass-Playthrough of "Chestburst" performed by bassist Stefano Franceschini on the Century Media YouTube channel.
Stefano comments:
"'Chestburst' is one of the most "in your face" songs Hideous Divinity has ever written; it's probably also the song where the bass sticks out the most, which is always great (HA!). Seriously, I love the track, and the reason I chose it for this playthrough is that it's Hideous Divinity at its best, being the perfect blend of aggressive riffing, harmonic minor / symmetric scales, and musical narrativity. Enjoy!"
Watch the video HERE
"LV-426" will is already out now as Ltd. CD Edition (Pocket Pack) and on all digital platforms! Stream it or get your CD HERE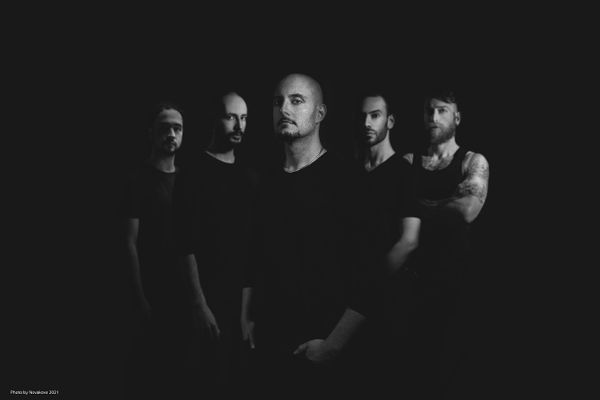 Italian based technical Death Metal diehards Hideous Divinity deliver their staggering conceptual EP "LV-426". The concept of the EP is a sub-narrative of the second Alien movie, directed by James Cameron.
The band states "We chose to concentrate on the story of Rebecca 'Newt' Jorden, the 6-year old girl rescued on the alien infested planetoid LV-426 by Ellen Ripley. We live the story from her point of view, a mixture of childhood's happy life and memories cut off by the alien attack."
The EP includes two brand-new Hideous Divinity tracks ("Acheron, Stream of Woe" & "Chestburst") and a smashing Tech-Death cover version of Coheed and Cambria's "Delirium Trigger". Like its predecessor "Simulacrum" the EP has been produced by Stefano Morabito at 16th Cellar Studio who refined the bands signature sound consisting of bone-crushing riffs, superb drumming, and frightful vocals. Also, the EP features a stunning Alien-themed artwork by Colin Estrada.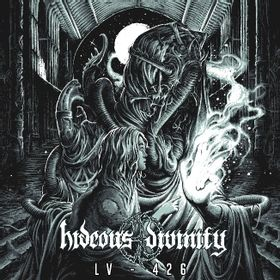 "LV-426" TRACKLIST
Acheron, Stream of Woe (06:43) Chestburst (04:00) Delirium Trigger (05:30)
HIDEOUS DIVINITY are
Enrico "H." Di Lorenzo (vocals)
Enrico Schettino (guitars)
Stefano Franceschini (bass)
Giulio Galati (drums)
Riccardo Benedini (guitars)
HIDEOUS DIVINITY online
https://www.facebook.com/hideousdivinity
https://www.instagram.com/hideousdivinity
https://twitter.com/hideousdivinity
EU Merch Store
Management/Booking:
Tito Vespasiani – tito.dta@gmail.com
Booking for North America:
Stephan Mellul @ Continental Concerts USA – steph@continental-concerts.us